24/7 Residential Locksmith Services
Have you moved to a new home and you aren't sure who has a key to it?
Then
YOU
need residential locksmith services from a professional locksmith company!
We offer all type of Residential Locksmith Services. In addition, we also offer premium quality products. With that being said, we support our services at an affordable price and three months guarantee. All of our solutions are customised specifically for your requirements and budget. So you can be confident that we will have a solution to fit your needs. There are many reasons why you may need an emergency house locksmith. One of the most common reason is a residential locksmith for a house lockout incident.
Our Residential Locksmith Expert Is Ready for Your House and Apartment
If you are looking for a company that can provide you high quality of residential locksmith services, then you can stop searching! We can be the residential locksmith company that you trust for all of your home security needs.
We can help you to get rid of burglaries and thieves. You no longer have to bear the tensions of an empty home while you are away at work or traveling. This also includes when you go for a long vacation. With this in mind, you should be careful where you hide a spare key to your house to prevent a lockout situation. Keeping your home safe is extremely important. For that reason, you need to remember that almost in all homes, the first line of defense is your lock on the door. Depending on the type of lock you have, they can go a long way in preventing people from entering. Whether you are at home or away, having a good working lock on your door will help to provide the safety you need.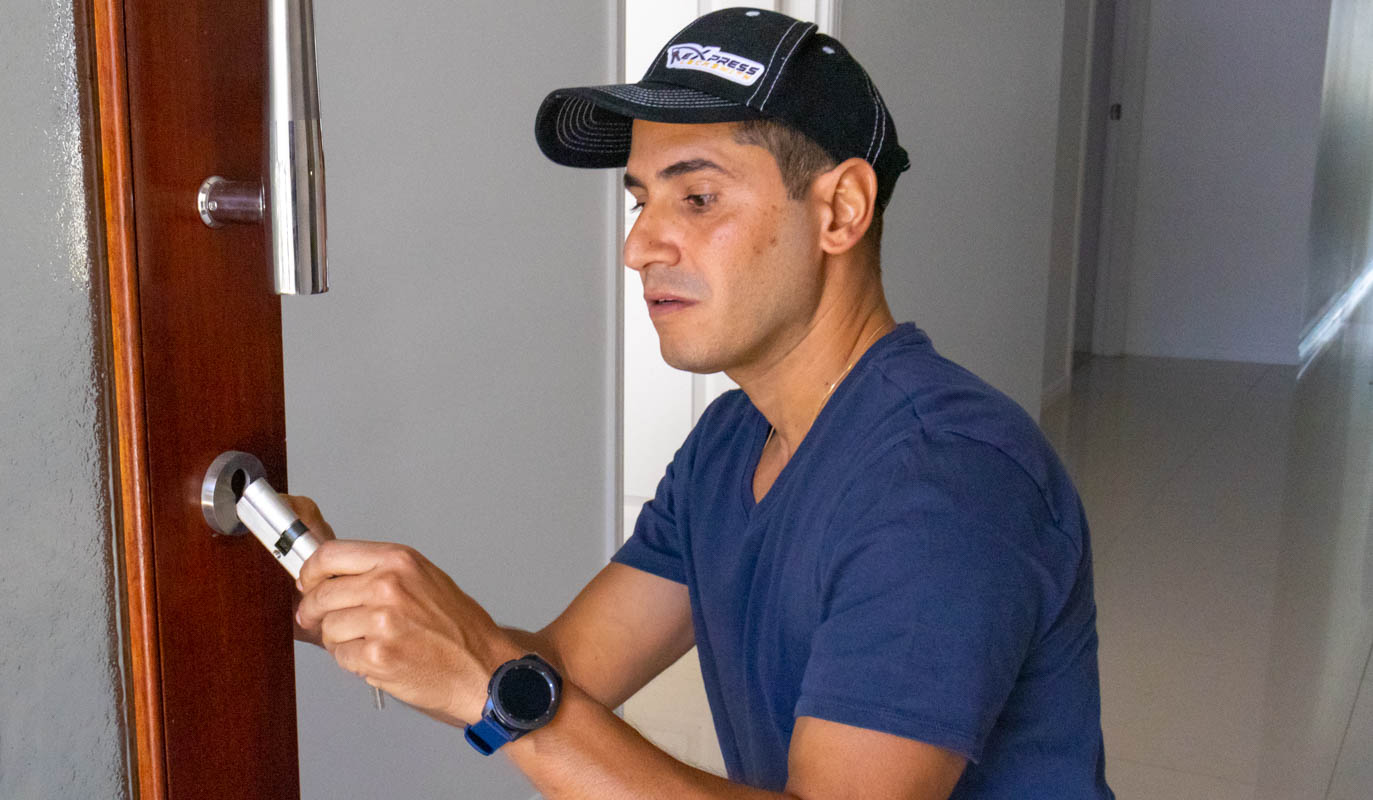 Before calling a locksmith, you can check our blog post of how to unlock your house. Furthermore, not only we can unlock the main door of your house, but can also unlock any bedroom in your house. If you still need help, please call us. Express Locksmith Gold Coast offers 24/7 residential lockout services in Gold Coast and Tweed Heads. We offer 20 minutes response time, so you don't need to wait long for help… a fast residential locksmith is what you need. Our technicians are available to unlock your door at any time, whether you need to open the doorknob on your door, or the deadbolt, in case you lost the key to your home. So if you are locked out of your house at 2:00 AM, we are ready to assist you immediately after you call us at 0468 646 440. The technicians drive vehicles which are fully-equipped with the tools to get the job done right and on the spot.
Express Locksmith Gold Coast Residential Locksmith Expert Is Available 24-Hours a Day
Know that we can do all residential locksmith services. Whether you lock yourself out of your home, need to re-key a new property, or maybe to increase the security of your home, we can help. For the purpose of remodelling your home, we can install a beautiful hardware upgrade for your home. We meet your satisfaction fast! At Express Locksmith Gold Coast, we have fair prices and never have hidden charges. We, at Express Locksmith Gold Coast believe you deserve peace of mind. You probably feel safe in your home because of your doors. However, doors can be incredibly easy to unlock by experienced burglars. Through the excellent services from Express Locksmith Gold Coast, you can feel safe in your home at all times.
Our Queensland locksmith technicians proudly serve the entire Surfers Paradise and beyond. We come to your property to check the security grade of your home. We offer the best and cheapest solution to protect you, your family, and your assets.