How Emergency Locksmiths Save the Day in Critical Moments
How Emergency Locksmiths Save the Day in Critical Moments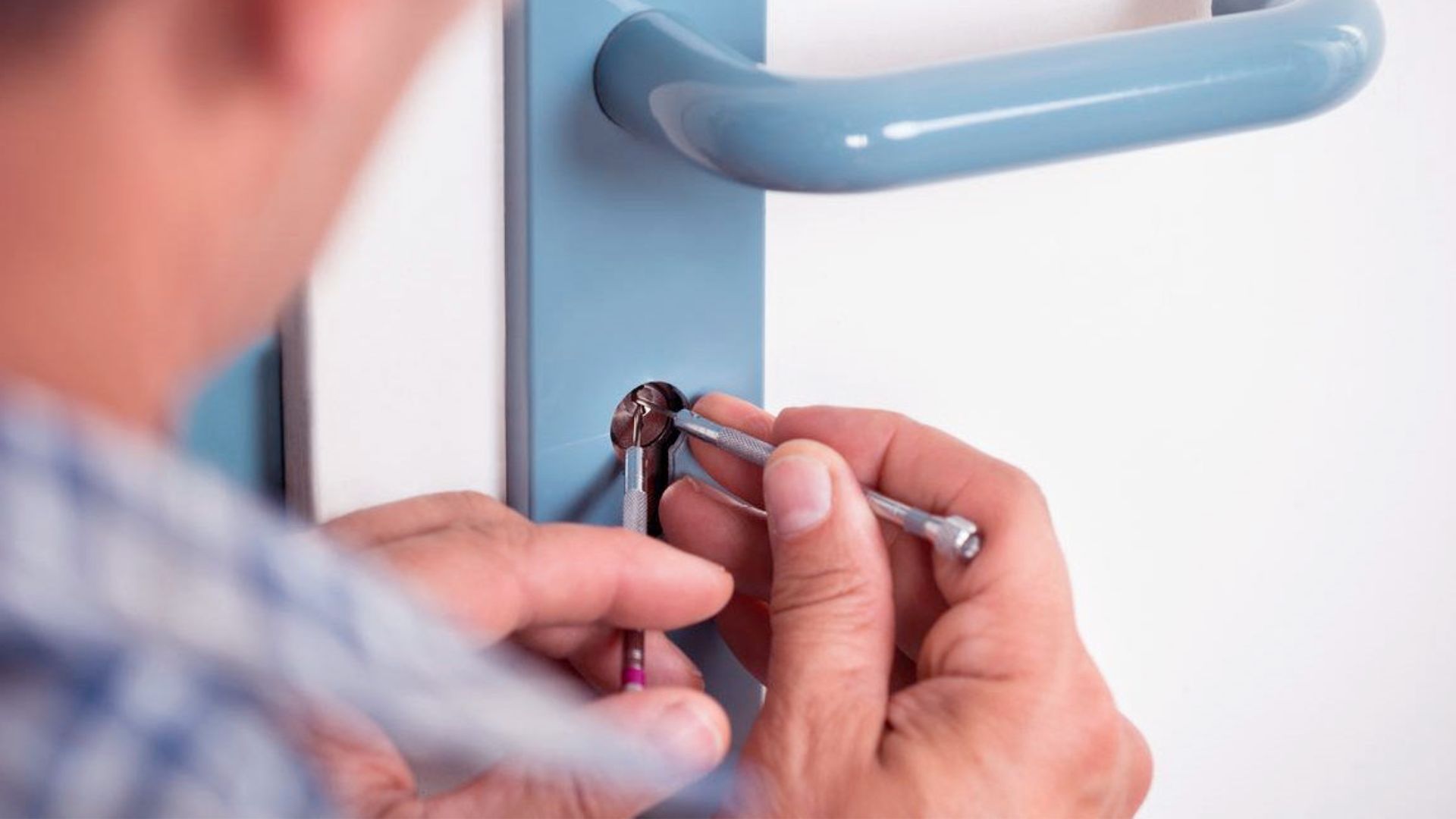 In times of crisis and unexpected situations, some unsung heroes come to our rescue, ensuring our safety and peace of mind. Emergency locksmiths are the unseen saviours who save the day in critical moments when we find ourselves locked out of our homes, offices, or vehicles. 
With their specialised skills, swift response times, and unwavering dedication, these professionals offer a lifeline to those in distress. In this article, we will explore the indispensable role of emergency locksmiths, delving into their remarkable abilities and how they provide a sense of relief during the most challenging situations.
How Emergency Locksmiths Save the Day
When faced with unforeseen lock-related emergencies, the expertise of emergency locksmiths becomes a crucial lifeline. These skilled professionals are adept at handling a wide array of critical situations, from lockouts and lost keys to burglary repairs and malfunctioning security systems. Their comprehensive guide to saving the day is founded on a combination of specialised knowledge and the latest tools.
One of the primary ways emergency locksmiths come to the rescue is through their rapid response times. Operating 24/7, they understand that time is of the essence in emergencies, and their swift arrival ensures minimal disruption and stress for those in distress.
Emergency locksmiths are well-versed in non-destructive entry techniques in their arsenal of skills. They employ their expertise to gain access to locked spaces without causing unnecessary damage to doors or locks, saving clients from costly repairs while efficiently resolving the immediate issue.
In addition, these professionals deeply understand various lock systems and security mechanisms. Their comprehensive knowledge allows them to handle everything, from traditional locks to modern electronic systems, ensuring they can tackle any lock-related challenge that comes their way.
Beyond their technical prowess, emergency locksmiths prioritise customer satisfaction and security. They provide valuable advice on bolstering existing security measures and helping clients fortify their homes or businesses against potential threats.
In this comprehensive guide, we will further explore the invaluable role of emergency locksmiths, shedding light on their dedication to safeguarding lives and properties. From their prompt responses to their versatile skill set, their commitment to saving the day makes them indispensable heroes during critical moments of distress.
The Role of Emergency Locksmiths
Emergency locksmiths play a vital role in ensuring the safety and security of individuals and properties during critical and the most common situations. Their expertise extends far beyond simply unlocking doors; they are the unsung heroes who come to the rescue in times of distress.
One of the primary roles of emergency locksmiths is their swift response to urgent situations. Whether it's a residential lockout at night or a car lock malfunction in a remote location, these professionals are available 24/7 to provide immediate assistance. Their prompt arrival offers much-needed reassurance to those facing unexpected lock-related challenges.
In addition to their quick response, emergency locksmiths are equipped with a diverse skill set that enables them to handle various lock and key issues. They are well-versed in traditional lock systems, electronic access control, keyless entry systems, and more. This expertise allows them to adapt to the evolving security landscape and address the unique needs of different clients.
What's more, emergency locksmiths are adept at employing non-destructive entry techniques. Their ability to gain access to locked spaces without causing damage is not only a time-saving solution but also a cost-effective one, sparing clients from unnecessary repairs or replacements.
Beyond their technical proficiency, these professionals prioritise customer service. They approach each situation with empathy and understanding, recognising lock-related emergencies' stress and vulnerability. Their ability to offer reassurance and support during critical moments further underscores their crucial role in the community.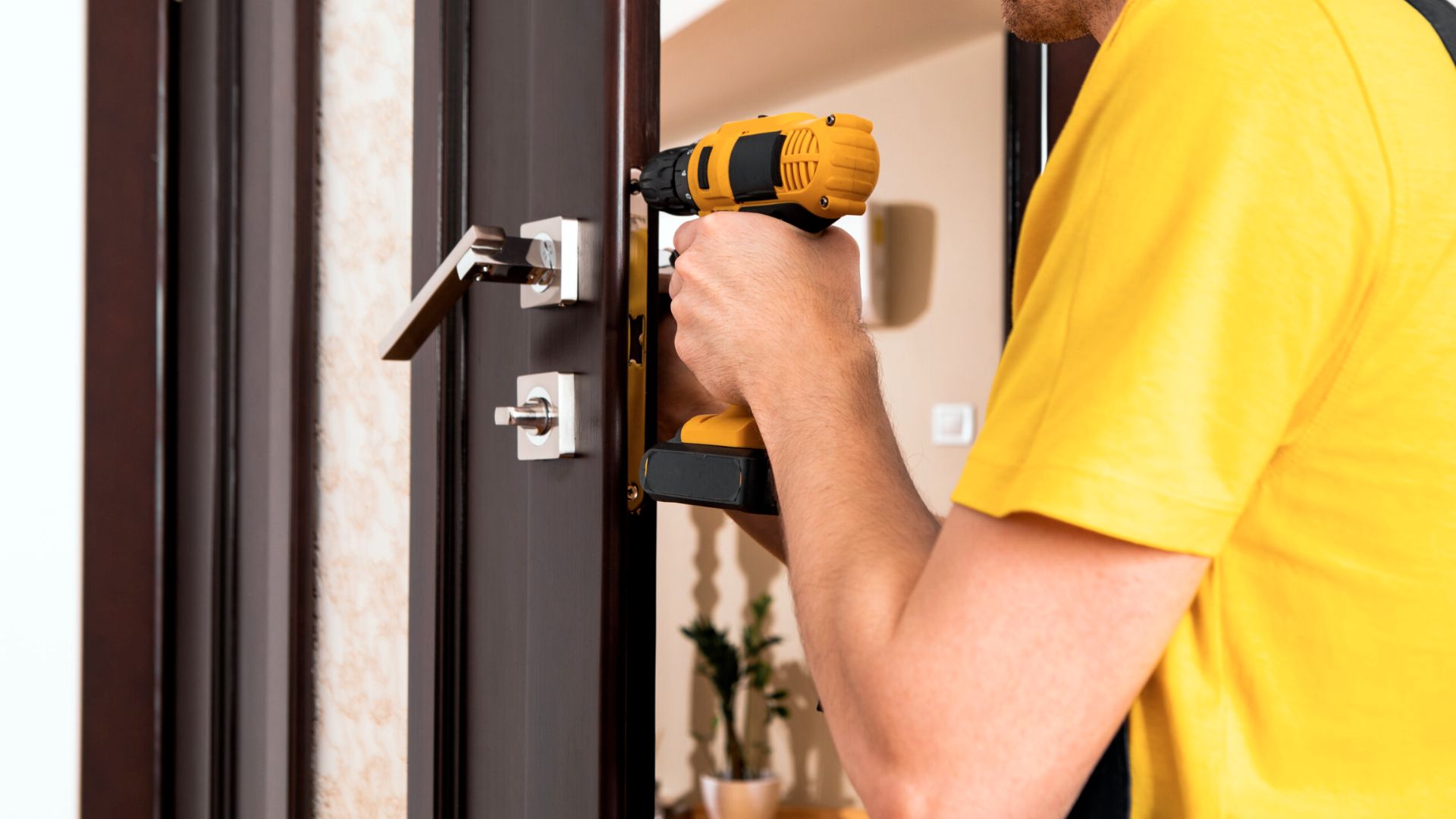 Services Offered by Emergency Locksmiths
Emergency locksmiths offer comprehensive locksmith services tailored to address urgent lock and key situations. Their expertise and versatility enable them to handle a diverse array of emergencies, ensuring the safety and security of individuals and properties alike.
Among the most common reliable services provided by a local locksmith is 24/7 lockout assistance. Whether you're locked out of your home, office, or vehicle, these professionals swiftly respond to your distress call and use their skills to gain access without causing damage.
Key Replacement and Duplication
In cases where keys are lost, stolen, or broken, emergency locksmiths can provide key replacement and duplication services on the spot. The ability to work with various key types, including traditional keys and modern electronic key fobs, ensures you regain access to your property without delay.
Lock Repairs and Replacements
Malfunctioning or damaged locks can compromise the security of your premises. Emergency locksmiths possess the expertise to repair or replace faulty locks efficiently, restoring the integrity of your security system.
Emergency locksmiths offer immediate assistance to secure your property in the unfortunate event of a break-in or burglary. They can reinforce damaged doors and locks, providing peace of mind during a distressing time.
Emergency locksmiths come to the rescue when faced with car lockouts or ignition issues. Their proficiency in dealing with various vehicle makes and models allow them to unlock doors, extract broken keys, and resolve ignition problems promptly.
Security System Installation and Upgrades
Emergency locksmiths offer consultations and installation services to enhance the security of homes and businesses. They can recommend and implement advanced security systems, including electronic access control and surveillance systems.
For businesses and institutions requiring efficient access management, emergency locksmiths can set up master key systems. These systems enable authorised personnel to access specific areas while maintaining overall security.
Tips for Choosing the Best Emergency Locksmith Service
Selecting the best emergency locksmith service is critical to ensure you receive prompt and reliable assistance during urgent situations. With several options available, consider the following tips to make an informed choice:
Emergency situations can happen at any time, day or night. Ensure the locksmith service you choose operates 24/7, offering round-the-clock assistance to cater to your immediate needs.
Quick response times are crucial in emergency situations. Look for a locksmith service with a reputation for rapid arrival, ensuring you can get started when you most need help.
Opt for a locksmith that operates locally and has a mobile service unit. Local companies will likely have better knowledge of the area and can reach you faster during emergencies.
Certifications and Licensing
Verify that the locksmith service is certified and licensed. This ensures they have the necessary expertise and adhere to industry standards in their work.
Consider the experience and expertise of the locksmiths. An established service with skilled and dedicated professionals is more likely to handle a wide range of lock-related issues efficiently.
Ensure the locksmith service offers a comprehensive range of emergency services, including lockouts, key replacements, lock repairs, and more. A diverse service offering ensures they can address your specific needs.
Request a clear, upfront pricing structure before availing any service. Avoid companies that provide vague quotes or add hidden charges after completing the job.
Customer Reviews and Reputation
Check online reviews and testimonials from previous customers to gauge the service's reputation. Positive feedback and satisfied customers are indicators of a reliable locksmith service.
Verify if the locksmith service carries insurance to cover any accidental damages during their work. Additionally, inquire about any guarantees they offer for their services.
Seek recommendations from friends, family, or colleagues who have previously used emergency locksmith services. Personal referrals can provide valuable insights into the quality of service.
Benefits of Hiring a Professional Emergency Locksmith
Hiring a professional emergency locksmith offers a multitude of benefits, providing peace of mind and efficient solutions during critical lock-related situations. Whether it's a lockout, lost keys, or security system malfunction, enlisting the efficient services of these skilled professionals can make all the difference. Emergencies require immediate attention, and professional locksmiths are equipped to provide rapid response times, arriving promptly to address your urgent needs. Their quick action can save you from extended waiting and potential safety risks. Lock-related emergencies can occur at any hour, day or night. Professional emergency locksmiths operate 24/7, ensuring that help is just a phone call away, even during the most inconvenient times.


Professional emergency locksmiths possess specialised knowledge and skills to handle a wide range of lock and key issues. They are familiar with various lock types, high security locks systems, and key technologies, ensuring they can effectively tackle any situation. Skilled emergency locksmiths employ non-destructive entry techniques to gain access to locked spaces. This means they can unlock doors and resolve issues without causing unnecessary damage, saving you from costly repairs.


In the event of lost or stolen keys, professional locksmiths can provide on-the-spot key duplication or replacement services, ensuring you regain access to your property quickly and securely. Following a break-in or attempted burglary, professional locksmiths can reinforce damaged locks and doors to enhance security. They can also offer expert advice on upgrading your security measures to prevent future incidents. Reputable emergency locksmiths often carry insurance, providing coverage for any accidental damages that may occur during their work. Additionally, they may offer guarantees for their locksmith services, giving you further assurance of their commitment to quality.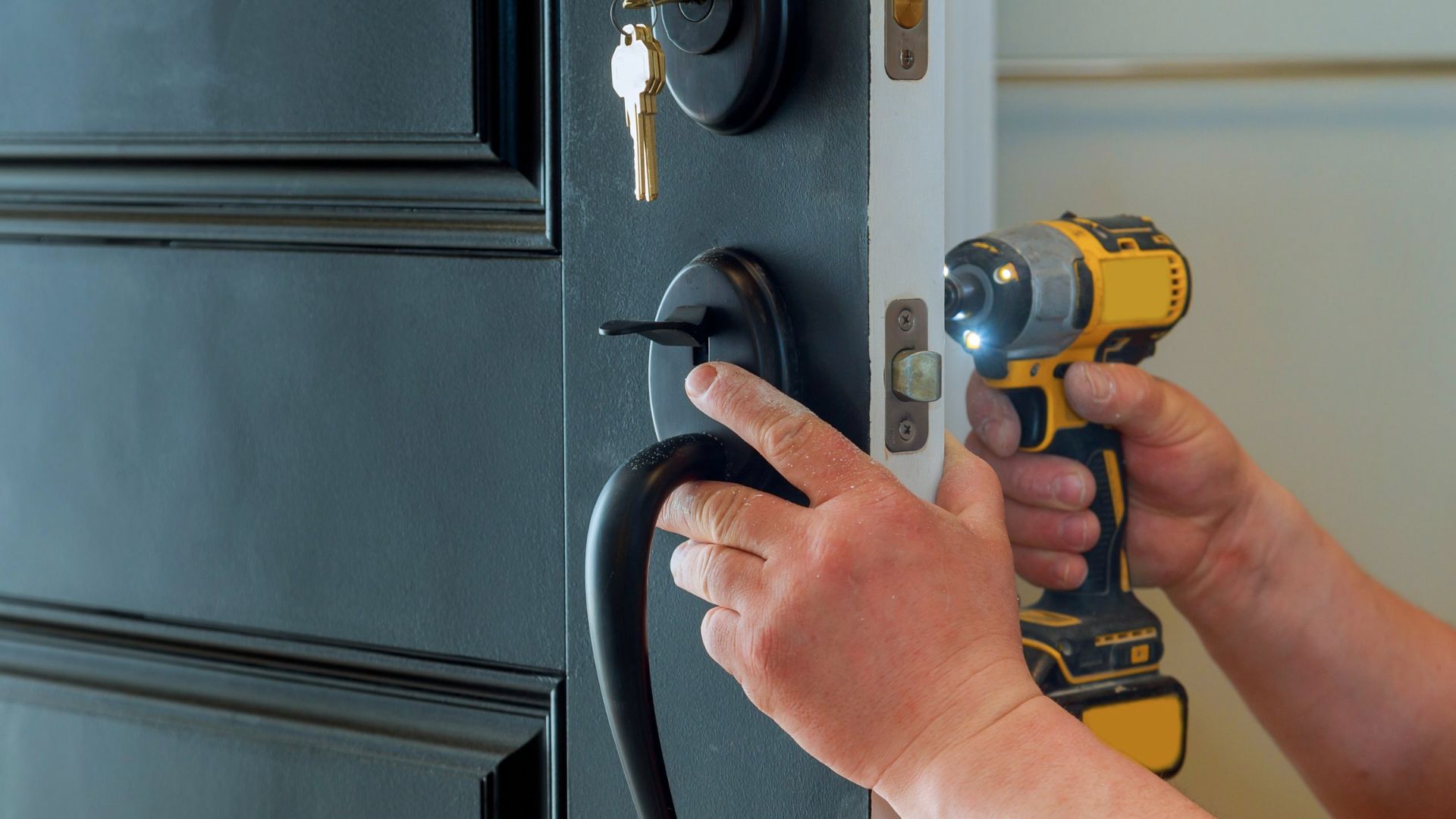 Common Critical Situations Requiring Locksmith Assistance
Locksmiths play a pivotal role in rescuing individuals from a variety of critical lock-related situations. When unexpected emergencies strike, these skilled professionals provide the expertise needed to resolve the issues swiftly. Here are some common critical situations where locksmith assistance becomes indispensable:
Residential Lockouts: Getting locked out of one's home is a distressing situation that can happen to anyone. Emergency locksmiths can quickly respond to such calls and employ non-destructive techniques to regain entry without causing damage to the door or lock.
Being locked out of a vehicle can be particularly stressful, especially in remote or unsafe locations. Automotive locksmiths specialise in gaining access to all types of vehicles, whether traditional or equipped with modern keyless systems.
Misplacing keys or falling victim to theft can compromise the security of your property. Emergency locksmiths can swiftly replace or rekey locks, ensuring unauthorised individuals cannot access your premises.
Keys can break inside locks, rendering them useless. Skilled locksmiths can extract broken key fragments and provide new keys or repair the lock as necessary.
After a break-in, immediate security measures are essential. Emergency locksmiths can reinforce damaged locks and doors, restoring your peace of mind and fortifying your property against future threats.
Locks may develop issues over time due to wear and tear or attempted break-ins. Locksmiths can repair or replace malfunctioning locks, preventing potential security breaches.
Being unable to access the contents of a safe can be frustrating, especially when valuable items or documents are inside. Emergency locksmiths specialise in safe unlocking, ensuring you regain access without damaging the safe.
Emergency Key Duplication
Having spare keys on hand can prevent potential lockouts. Emergency locksmiths offer on-the-spot key duplication services to help you avoid future emergencies.
Security System Malfunctions
Modern security systems can encounter technical glitches or malfunctions. Emergency locksmiths with expertise in electronic security systems can troubleshoot and resolve such issues promptly.
Explore the benefits of integrating your security system with smart home technology. This allows you to remotely control locks, cameras, and alarms, providing convenience and added security.
Key Programming and Transponder Key Problems
For vehicles equipped with transponder keys, locksmiths can program or reprogram them, resolving key recognition and remote functions issues.
Connect with Express Locksmiths Gold Coast
In times of distress and unforeseen lock-related emergencies, one unsung hero consistently saves the day – the emergency locksmith. Throughout this blog, we have explored the invaluable role of these skilled professionals, highlighting their swift response times, specialised expertise, and non-destructive techniques that restore safety and peace of mind in critical moments.
When facing lockouts, lost keys, or security system malfunctions, the locksmith services of a professional emergency locksmith can make all the difference. Among the reputable locksmith services out there, Express Locksmith stands out as a reliable and trustworthy option.
If you need urgent locksmith assistance in Gold Coast at places like Pimpama, Chevron Island, or Gaven, don't hesitate to reach out to Express Locksmith. With their 24/7 availability, expert locksmiths, and commitment to customer satisfaction, they are ready to provide efficient solutions to any lock-related challenge.
Remember, Express Locksmith is just a call away in times of distress. Put your trust in their capable hands, and experience the peace of mind with a dependable emergency locksmith by your side. Contact Express Locksmith now for swift and professional assistance in critical moments.