How To Pick A Pro: Tips For Hiring A Licensed Locksmith 
Finding yourself locked out of your home or vehicle can be an incredibly stressful situation. Your first instinct may be to search online for a local locksmith who can immediately come to your rescue. However, hiring an unlicensed or unscrupulous locksmith could cost you big time through shoddy work, exorbitant fees, or even outright scams.
When you need a locksmith in a hurry, it's important to take the time to do your due diligence. Hiring a licensed, reputable pro may take more research upfront, but will save you time, money, and headaches in the long run. Follow these tips to ensure you find a trusted locksmith with the skills and qualifications to get the job done right.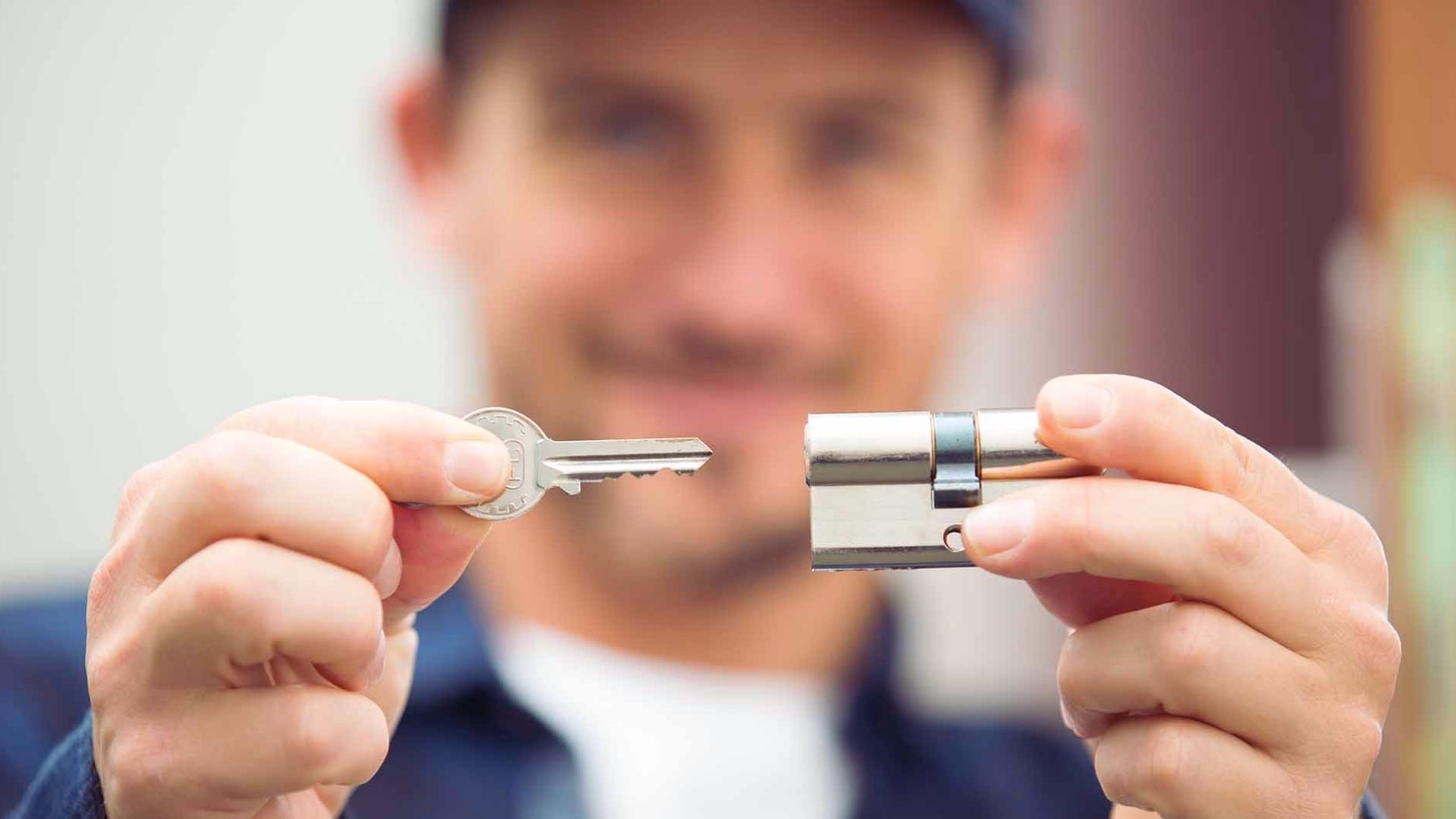 Only Hire Licensed Locksmiths
In many states, locksmiths are required to be licensed to operate legally. For example, in Queensland, locksmiths must obtain a license from the Commissioner for Fair Trading in accordance with the Security Providers Act. Licensed locksmiths have undergone background checks, met experience requirements, and demonstrated technical skills. By hiring a licensed pro, you can have confidence that regulators have vetted them and possess the competency to address your lockout situation properly.
Unlicensed locksmiths have not gone through these checks and oversight processes. At best, they may simply lack the proper training and expertise. But worse yet, they could be scammers running fly-by-night operations and looking to exploit desperate customers. Unlicensed locksmiths are more likely to overcharge, do shoddy work that damages your property, or fail to show up when needed. It's just not worth the risk.
Always verify that a locksmith has an active local license before allowing them to take on a project at your home or business. Check for license numbers on websites, business cards, and other documentation. You can also contact your state's licensing authority to validate a license. Taking this one crucial step can protect you from becoming the victim of locksmith scams down the road.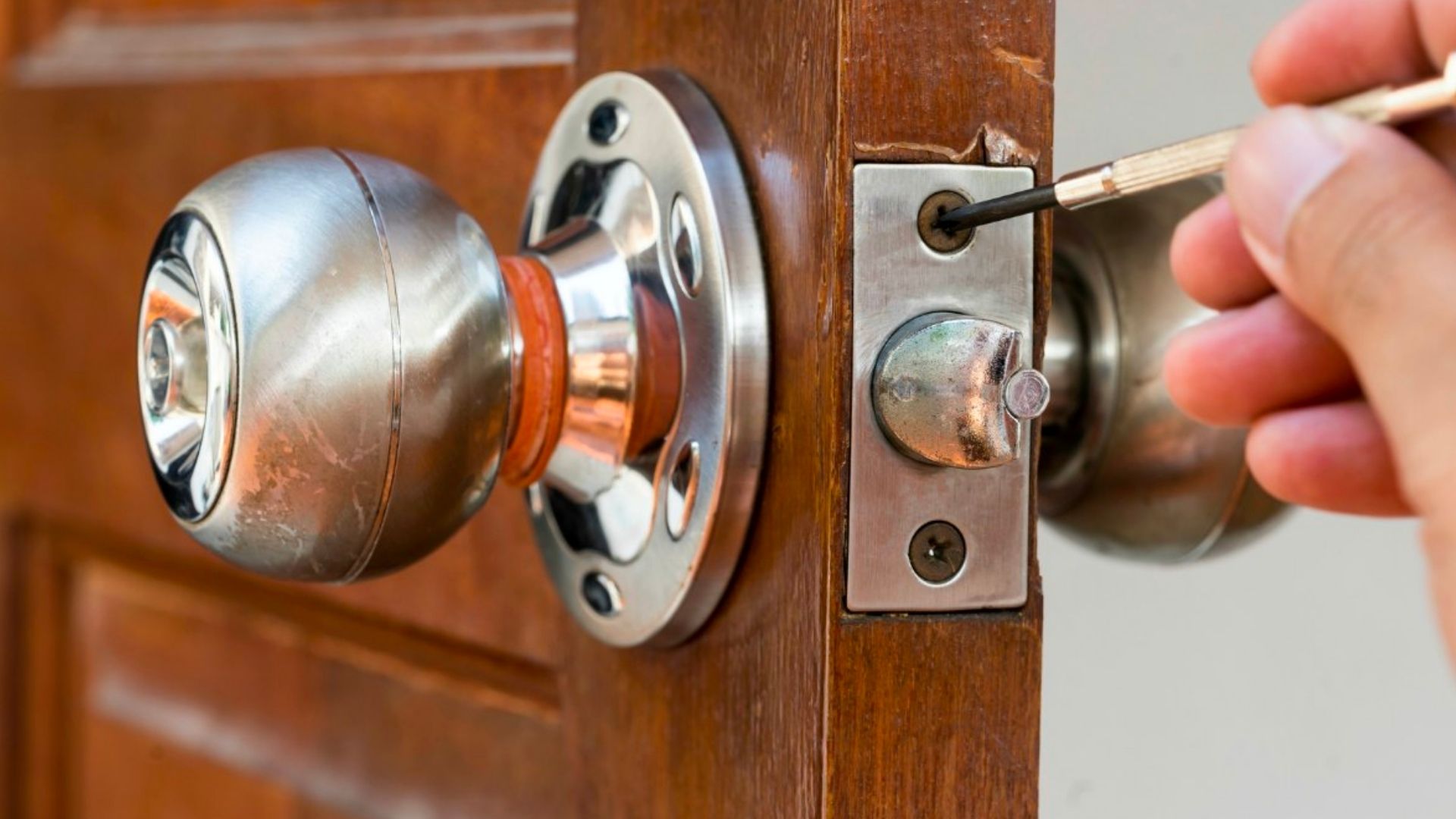 How To Verify a Locksmith's License
Once you have the name of a local locksmith you're considering hiring, it's important to verify their license. Here are some tips for checking out a locksmith's credentials:
Check their website and look for a license number displayed prominently. Reputable locksmiths will proudly showcase their licenses.





Call the locksmith and ask them to provide you with their full name, business name, address, and license number. Jot this information down for verification.





Search for the locksmith on public license verification websites like the one maintained by

Queensland's Office of Fair Trading

.





Search the locksmith's business name on the

Australian Business Register

to find their ABN and look for a license listed.





Search industry association directories like

ALOA

, which provides license details for members.





Before allowing work to commence, ask to see physical credentials, such as their license card.





If anything seems off, contact your state licensing authority to validate the provided information.




Taking a few minutes to complete these steps can uncover invalid license numbers, revoked or expired licenses, name mismatches, and other red flags if a locksmith isn't on the up and up. Do not hire them for the job if you find no trace of their license.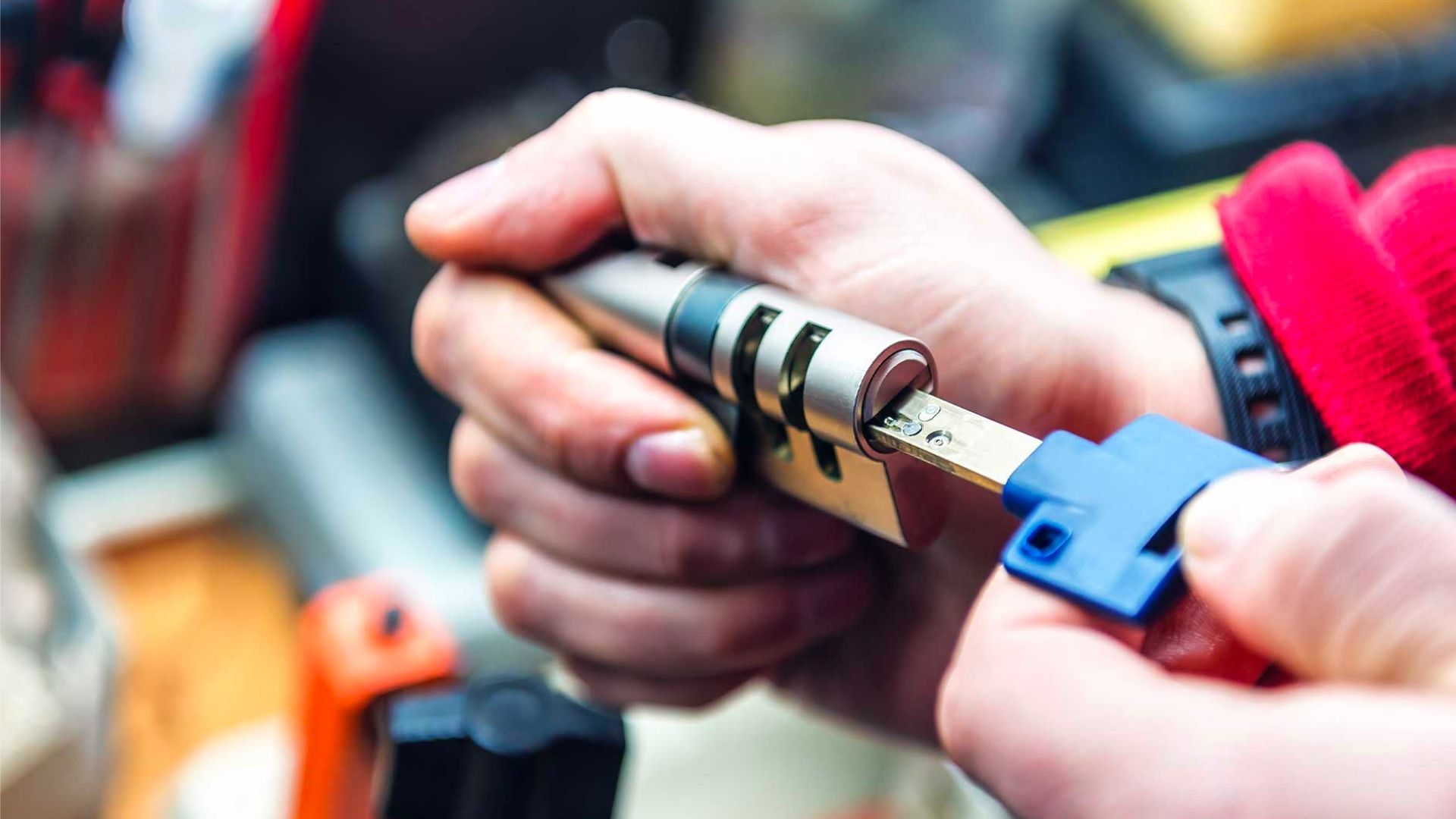 Watch Out for Locksmith Scams
Unfortunately, there are several common scams perpetrated by disreputable locksmiths that you need to watch out for. Knowing these unscrupulous tactics can help you avoid being tricked or ripped off.
One trick to watch for is bait-and-switch pricing. A locksmith may quote a lowball price over the phone to undercut competitors and win your business. But once they arrive on-site, they'll claim " complications " require more work and significantly jack up the price. Legitimate locksmiths can provide an accurate quote after assessing the situation in person.
Some shady locksmiths will also make unnecessary drillouts or replacements to drive up costs. This can seriously damage doors and locks. A good pro will have the skills to non-destructively pick most lock types if drilling isn't absolutely required. Ensure you get an itemised invoice and check that all charges are justified.
Another common scam involves cold-calling and using fake business names picked out of the phonebook. These random operators have no actual local office and may not even be in your area as advertised. Protect yourself by being the one to find and call a locksmith from a verified source independently.
Finally, beware of demands for cash-only payment, requests to sign blank invoices, lack of company-branded vehicles or uniforms, refusal to provide IDs or licenses, and high-pressure sales tactics. Any one of these is a major red flag for potential fraud.
Knowing which tactics to watch for allows you to avoid falling prey to local locksmith scammers. Take your time to vet providers properly before hiring. Don't let high-pressure pitches or "limited-time offers" rush your judgement when choosing a locksmith.
Reputable Certifications to Look For
When researching locksmiths, look for credentials beyond just a basic license demonstrating advanced training and expertise. Industry associations like the Master Locksmiths Association of Australasia (MLAA) offer several designations that reputable Australian locksmiths can earn.
The MLAA's Certified Professional Locksmith (CPL) certification indicates foundational training in areas like lock installation, access control, and safe opening. The higher level Master Locksmith (ML) credential requires passing rigorous testing on technical skills and adherence to a code of ethics. Choosing an MLAA ML locksmith ensures an experienced pro.
You may also encounter locksmiths with certifications like a Diploma of Locksmithing or Certificate III in Locksmithing from accredited trade schools like the Australian Locksmiths Association Academy. While not as prestigious as MLAA credentials, these still demonstrate investment in quality training.
Seeking out professionals accredited by industry bodies like the Master Locksmiths Association of Australasia helps identify trustworthy locksmiths committed to excellence.
While certifications aren't everything, they provide third-party validation that a locksmith has exceeded bare minimum licensing requirements. All else being equal, choosing a certified locksmith signals a higher calibre pro who can address even complex locksmithing needs.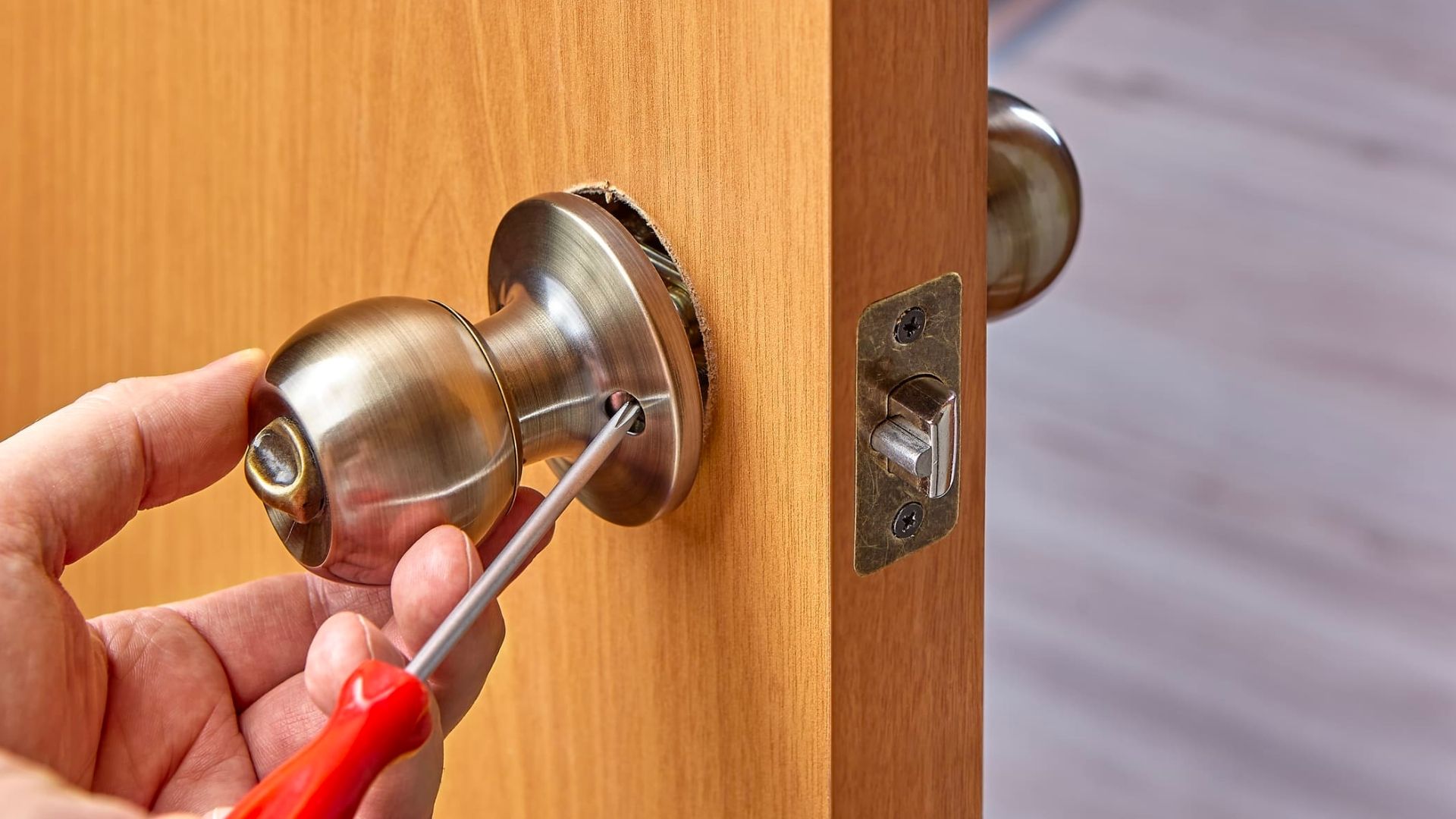 Questions to Ask Before Hiring
Before selecting a locksmith, take the time to interview them over the phone and ask plenty of questions. This will help you gauge their professionalism, experience, and services. Here are some important questions to ask:
How long have you been a locksmith, and how much experience do you have with my type of issue? Look for several years of experience at a minimum.





Are you licensed and insured? Ask for license details to verify as advised. Make sure they carry liability insurance as well.





What is your availability for emergencies? Choose a locksmith that provides

24/7 emergency support for lockouts.





What areas do you serve? Make sure they service your neighbourhood or location.





What types of locks and security systems do you have expertise with? Gauge if they can work on

newer lock types like high-security sidewinders

.





Do you provide estimates? Select a transparent locksmith that provides quotes upfront.





What is your typical response time? Look for arrival within 30 minutes for emergencies.





What payment methods do you accept? Reputable locksmiths accept credit cards, not just cash.





Do you offer warranties on parts and labour? Quality locksmiths will guarantee their workmanship.
Asking these questions helps you determine if a locksmith has the experience, availability, and transparency you should expect from a trusted professional. Take notes on their responses so you can make an informed hiring decision.
Final Tips for Hiring Licensed Pros
Finding yourself locked out or in need of lock repairs can be stressful. You want the problem solved quickly by a pro you can trust. Here are five tips to ensure you pick the right licensed locksmith:
Verify Licenses
Always confirm a locksmith's license using the methods described earlier. This weeds out scammers.

Look for Certifications


Choose a locksmith with advanced certifications that indicate high-quality training. 

Ask Detailed Questions
Vet locksmiths thoroughly over the phone and look for reassuring answers demonstrating competency.

Avoid Red Flags
Steer clear of locksmiths who seem evasive, demand cash, or use high-pressure sales tactics. These are signs of scams.

Check Reviews
Online reviews can provide warnings about unscrupulous locksmiths, to avoid. Be proactive and find a well-reviewed pro.

By doing your due diligence, you can feel confident you've chosen a qualified, honest locksmith who will do the job right. Never opt for the cheapest or quickest option without checking credentials first. Taking this extra time to pick the right pro will prevent larger headaches down the road.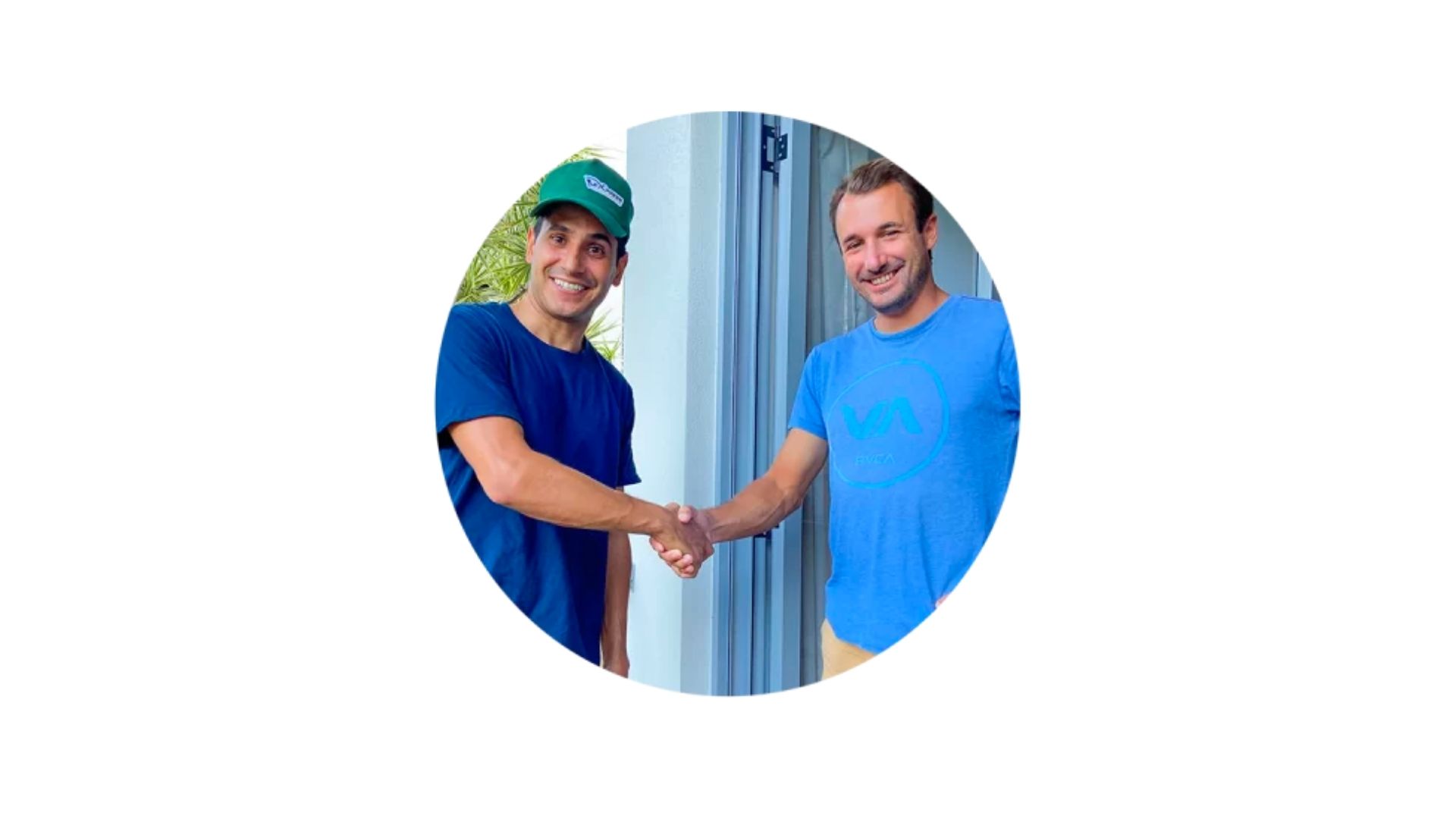 Find Peace Of Mind With Our Accredited Locksmiths
When faced with a locksmithing emergency, it can be tempting to go with the first search result and have someone arrive as quickly as possible. However, you now know the risks of hiring without doing your research. Unlicensed or uncertified locksmiths often become scammers with shoddy skills at best. At worst, they may damage your property or outright defraud you.
Never let urgency outweigh the need for due diligence in researching a dependable local locksmith's credentials. Take the time upfront to verify licenses, look for advanced certifications, ask questions, and check reviews. Although it requires more patience, hiring a properly certified locksmith, such as Express Locksmith Gold Coast, pays off through superior work and ethical, professional service. The few extra minutes vetting locksmiths could save you from becoming the victim of large-scale fraud and damages costing thousands down the road. Investment in that initial research is a small price to pay for the peace of mind and quality outcomes that come from hiring certified pros you can trust to get the job done right the first time.